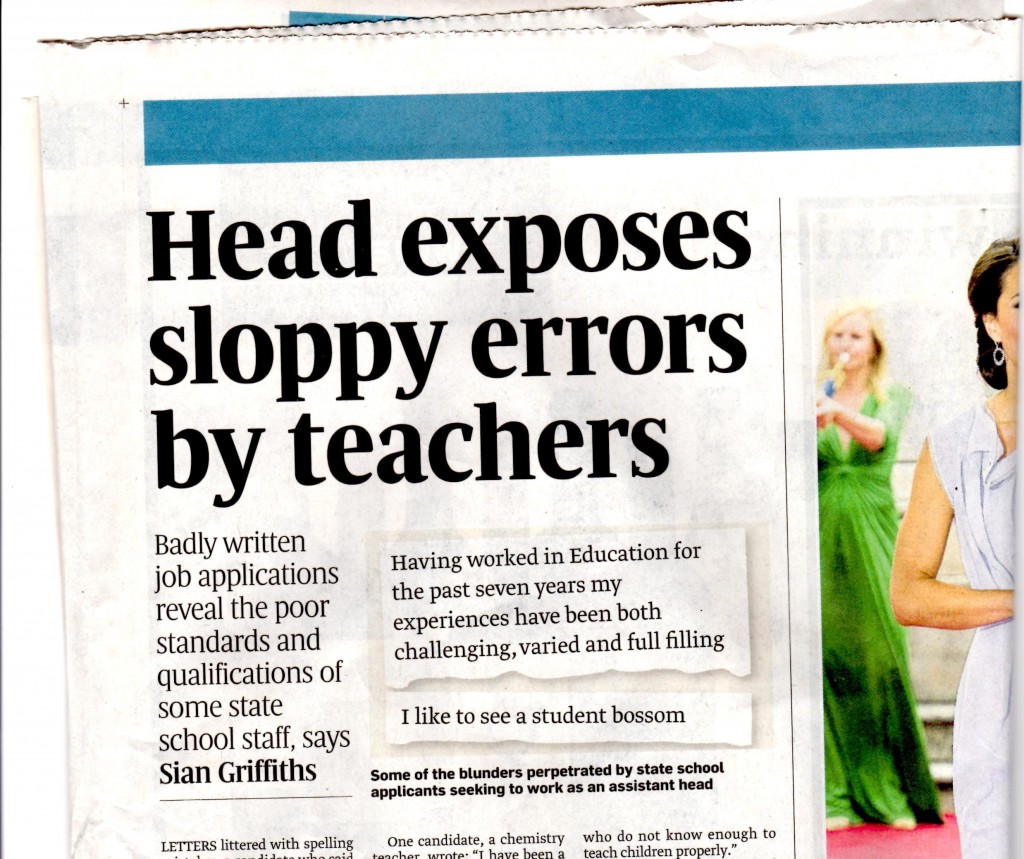 It's an open secret, and a terrible one at that. There are killers throughout the UK who have never been exposed, and have rarely been subjected to any radical reform.
I've known it, half the country knows it, yet it simply does not get the wide exposure it needs. Which makes the Sunday Times' revelations on the subject in 8 December's newspaper all the more welcome.
The article under "Head teacher exposes sloppy errors by teachers" tells only part of the story, but a chilling one at that.
After advertising for an assistant head teacher, so appalled was he by the spelling and grammatical mistakes in applications for the post that the head master of Brighton College decided to publish the anonymised details of some of the CVs and covering letters.
As Richard Cairns says, we have people trying to teach English to children when they do not even have a grasp of the basics themselves. Not a great start when some applicants wrote to him as "Dear Mr Richard" or "Dear Cairns".
In the creative and media sector, it's mostly those in their 20s and 30s whose mistakes I've had to correct, or whom I simply could not use for fear of damaging the end quality of any work.
And it loses you business. Last week I was contacted by a relatively new online publisher in one of the biggest b2b sectors…Would my client be interested in some discounted advertising and news coverage?
I looked at the site. There were enough missed capitals, grammatical errors and typos to give help me make my mind up immediately. When they asked why not, I told them why – and that I'd no confidence in their ability to properly handle our client output.
There's one good thing, though – I may be a languages graduate, but I'm one of that happy band who've been very well taught in English. So English tutoring is something to think about any time I want a new source of income.
(By the way, the head master should have been addressed as "Mr Cairns" – Mr without the full stop, as Microsoft Office wrongly suggests. "Mr" is not an abbreviation, which would require a full stop, but a contraction (ending with the last letter of the full word…)