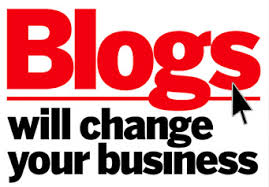 So many companies fail to make good use of their website news or blog, and often it's just because they don't see the need for it. Either that, or they get stuck for ideas – and don't realise the impact of useful or interesting content on their audience.
So first up, why do it and why keep it up? At least 5 good reasons:
Updating your website helps keep you up the search engine rankings
Regular updates maintain and build relations between you and your audience
As marketing tools, they provide information your customers value
They show your business is dynamic and actively engaged with its market
They provide ready-made content for media such as e-news and press releases
With that understood, what should you cover? Quite simply, anything current about your company, services and people that builds your reputation and helps your business.
The message is, don't be limited…For almost any size or sphere of business, there's huge scope for updates, and good business sense in developing your profile through them.
Here's the Top 10 subjects for your news – what else would you add?
1)    Projects and contracts you have won
2)    Case studies showing the benefits of using you
3)    Appointments and recruiting
4)    Latest endorsements, testimonials and awards
5)    Tips on any topic relating to your sector or skill base
6)    Trends in business or of customer interest
7)    Developments or regulations encouraging best practice
8)    News of team members sufficient to generate visitor interest
9)    Business initiatives you are undertaking or support
10)  Media and marketing news, discounts and offers